History
The Grief Project (TGP) is a community-based, volunteer-driven mutual support organization that offers supportive services for widowed men and women.  Suzann Eisenberg Murray began this project in 2005 as a means to realize her vision to companion and care for widowed spouses, significant others and life partners throughout their grief journey.
Called to the painful journey of loss and transformation after the death of her own husband in 2004 – Suzann knows first hand how important the experiences of those who have walked the widowed path are to those who are in the midst of the searing pain of bereavement.  It was through her transformational journey to wholeness, coupled with the companionship and unconditional love of other widowed that the Grief Project was born.
A Message from Our Founder
My Dearest Sisters and Brothers in Sorrow,
"In the early days of widowhood from the depths of misery and desolation, I cried out, "when will this be over?" It was a question I asked so many of the widowed that had walked the path before me. I now know the answer to that question. It is "never". It changes but it is never "over" and I suppose it is not supposed to be.
This journey has left its mark. I see the invisible stigmata of widowhood writ large upon my life. I am not the same person who walked out of Woodwinds Hospital alone that Sunday morning in November 2004.
I am a better, more caring and more present person. I am stronger and more resilient. I have good boundaries and I choose carefully how I spend my time and with whom I do so. I have spent a great deal of solitary time the last 5 years and it has been important.
I am not lonely (except for missing you know who) in fact, I relish in my time alone.
I have wept more tears than I thought one woman could ever produce. I have been held close by my friends and held them close in return. I have been blessed with sisters and brothers of the heart and soul, who have been my stalwart companions on this broken road of loss and grief. We have held each others hands as we traveled towards the light – even in the days of being in the black hole of suffering and deep mourning – we helped each other steer towards the light.
My mantra from the depths of the black hole was, "what I am supposed to learn while I am down here this time."  I learned that from Anne, one of those treasured companions, a wise widow friend who held me up when I didn't know what to do next.
Today – I feel whole – I feel the loss of Tom has been integrated into my life. I am no longer broken. I will long for this man until the hour of my own death – I will cry.  I will awake in the middle of the night and suddenly remember what was lost. My memories are sweet. I knew unconditional love. I miss my love, my friend, my flyboy, my husband. And every year, November will be a time of remembrance. That is just the way it is."
I wrote those words in my blog November 2009, since that time I have continued to heal and begin to realize my dream of providing one of the most important gifts I was blessed to have bestowed upon me during the critical parts of my personal widowed journey – companionship and nonjudgmental support.
Welcome to The Grief Project and to Sacred Journey – I hope you find things here that will serve you well and bring hope, healing, comfort and companionship to your own Sacred Journey.
Many blessings and much love,
Suzann
The Grief Project Leadership
The Grief Project is funded by donations and an all-volunteer staff does the work.  Over the last few years, these dedicated volunteers have provided the impetus, ideas, resources, wisdom, contacts, planning assistance and hard work to breathe life into the project and to make a difference in the lives of the bereaved.
Leadership Team
Meet our Leadership Team.  This group of amazing human beings is the guiding force behind The Grief Project and the Sacred Journey.  They give of their time, talents and experience to ensure the integrity of the program and to help steer the organization to success.
TGP Angels
Many of our angels have been here since the inception of the dream and others continue to join us along the way.  They are the people who inspire us, support us, provide advice and counsel and are our biggest cheerleaders.   They have our everlasting gratitude.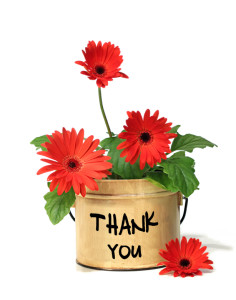 Anne Bettenberg
Anne D'Ambrosio and GROWW
Heidi Hagel Braid
Jonathan Bucki
Lauren Ciatti
Bonnie Fournier
Debbie Gonsioroski
Tom Hale
Joanna Kohler
Rhonda Lundquist
Judy Lundy
Jean Madsen
Margo Mayhew
Hope Melton
Mao Moua
Kathy Murphy
Troy Parkinson
Susan Rabickow
Alicia Rosov
Susan Rostkoski
Lisa Seliskar
Doug Victoria
Larry Wangelin
Vanessa Wilson
TGP Angels in Memoriam
Amy Mannick ("Tigger")
Michael Groh
Rhonda Lundquist