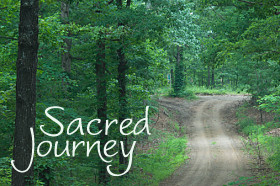 Sacred Journey is the centerpiece program of The Grief Project.   Sacred Journey Gatherings are held quarterly and offer the widowed opportunities for reflection, renewal and connection with others who are walking the widowed road.
Gatherings are typically held in the Twin Cities for 3-4 hours on Saturdays and include time for socializing, enjoying delicious refreshments, listening to a speaker, participating in an art project, and sharpening skills around such topics as financial management, home repairs, supporting children on their own grief journey, and other topics and activities identified by Sacred Journey members.
An important component of Sacred Journey Gatherings is the time to socialize and connect with other widowed people while learning new self-care strategies.  Many Sacred Journey participants have connected and formed lasting friendships outside of the group.
The Grief Project also sponsors ongoing social events – happy hours, breakfasts, outings and other opportunities to be with others who understand the journey.  These social events allow widowed men and women to have fun while easing their personal suffering and breaking their grief-induced isolation.  Participants build trusting relationships and while courageously embracing their pain as they find new life after loss.
[PAST SACRED JOURNEY GATHERINGS]
---
"Whenever someone sorrows, I do not say, "forget it," or "it will pass," or "it could be worse" — all of which deny the integrity of the painful experience. But I say, to the contrary, "It is worse than you may allow yourself to think. Delve into the depth. Stay with the feeling. Think of it as a precious source of knowledge and guidance. Then and only then will you be ready to face it and be transformed in the process."
~Peter Koestenbaum