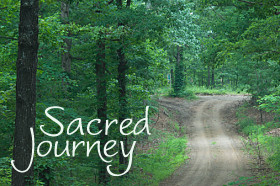 Sacred Journey is the centerpiece program of The Grief Project.   Sacred Journey Gatherings are held quarterly and offer the widowed opportunities for reflection, renewal and connection with others who are walking the widowed road.
Gatherings are typically held in the Twin Cities for 3-4 hours on Saturdays and include time for socializing, enjoying delicious refreshments, listening to a speaker, participating in an art project, and sharpening skills around such topics as financial management, home repairs, supporting children on their own grief journey, and other topics and activities identified by Sacred Journey members.
An important component of Sacred Journey Gatherings is the time to socialize and connect with other widowed people while learning new self-care strategies.  Many Sacred Journey participants have connected and formed lasting friendships outside of the group.
The Grief Project also sponsors ongoing social events – happy hours, breakfasts, outings and other opportunities to be with others who understand the journey.  These social events allow widowed men and women to have fun while easing their personal suffering and breaking their grief-induced isolation.  Participants build trusting relationships and while courageously embracing their pain as they find new life after loss.
[PAST SACRED JOURNEY GATHERINGS]
---
Spring/Summer Widowed Gathering
Saturday, June 10, 2017
11:30 am – 3:30 pm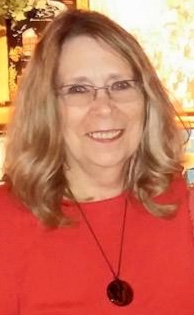 A Day of Healing through Art and Sacred Drumming
Led by Cheri Bunker, Certified Health Rhythms and Soul Collage Facilitator
TULA Yoga

99 Snelling Avenue North, St. Paul, Minnesota

Join us as we combine Art and Drumming to give you new tools for your grief journey. Give yourself permission to enjoy some lighter moments and learn new self care methods to strengthen and heal your heart.

We will create 5×8 Soul Collage cards to honor your beloved.  Feel free to bring a photo or other picture that can be cut out to place on the card or you can use the pictures and magazines that will be available, to capture the energy of your loved one.  Using our beautiful tribute cards, we will have an honoring ceremony as we place them in the middle of our drumming circle.

Drumming will enlighten your experience of the grief process and is a proven, evidenced based wellness tool.  Let yourself feel the healing process through these incredible tools. No experience is necessary for any parts of our session. Be sure to wear comfortable clothing for the Gathering as temperatures can fluctuate, it is a good idea to dress in layers or to bring a shawl or sweater.  Tula Yoga prefers if we remove our shoes so feel free to bring soft slippers or other appropriate footwear if you wish.

We will not be serving lunch so feel free to bring a brown bag lunch.  We will be serving plenty of healthy snacks, cheese, crackers, fruit and beverages.

Our Facilitator

Cheri Bunker is a Medical Laboratory Technologist, Reiki Master/Teacher, Certified Aromatherapist, HealthRHYTHMS Drumming Facilitator, Soul Collage Facilitator and Sound Healer.  Cheri uses these integrative tools for healing, relaxation and inner healing through the expressive arts and works with many different populations.

The Gathering is free to attend but we ask that you pre-register to ensure sufficient food, beverages and other materials.  Check-in begins at 11:30 am and the program begins at noon.

Join us for a day of companionship and support.
We will meet to renew, learn, and connect with other widowed people.
---
"Whenever someone sorrows, I do not say, "forget it," or "it will pass," or "it could be worse" — all of which deny the integrity of the painful experience. But I say, to the contrary, "It is worse than you may allow yourself to think. Delve into the depth. Stay with the feeling. Think of it as a precious source of knowledge and guidance. Then and only then will you be ready to face it and be transformed in the process."

~Peter Koestenbaum