Welcome to our reimagined website – we have moved to a new platform and have updated our content to reflect our current program offerings and practices.
The newest addition to the website is the Sacred Journey blog.  We are excited to welcome our regular bloggers to the site.  Each blogger is widowed and has been a Grief Project participant.  They will blog regularly, sharing their challenges, healing, and perspectives on their journey of loss and transformation.  We invite you to meet our bloggers: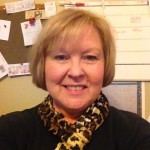 Debbie Evert was born and raised in Wichita, KS. Eventually life took her to Colorado Springs, CO, where she met and married Mike Evert. They enjoyed 4-1/2 years together (3-1/2 married). He died of complications from bacterial pneumonia January 18, 2008. Debbie and her chocolate Lab Cocoa moved back to Wichita February 2015 to be closer to her aging parents and other family members.
She is a writer and does background research for an animal rescue group. Her passion is making personalized products through her business Personalized Tales.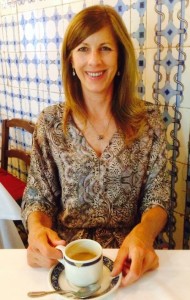 Heather Hayden Wittman holds a BA in Art History from the University of Colorado.  In 2002 she received the diagnosis of a meningioma brain tumor.  The tumor was surgically resected, and life seemed good!  Just two short years later her husband of almost 20 years died unexpectedly and she entered the world of widowhood.  Her favorite quote for this half of her life is one by Edwin Louis Cole, "you don't drown by falling in the water; you drown by staying there."  After healing from the brain surgery, and healing enough to hold her head up in the water after her husband's untimely death, and all the secondary losses attached thereto, she decided to do something different.  She became certified to teach Journal Therapy through the Center for Journal Therapy in Wheat Ridge, Colorado.  Since that time she has facilitated journal therapy for The Grief Project, Minneapolis, Minnesota as well as for Optum Hospice, Colorado Springs, Colorado.  Life is a journey of lightness and darkness, the thread is intertwined, and through the act of journaling you can bring new perspectives, personal insights, and explorations of mind, body and spirit.
If you are interested in being a regular blogger (posting once a month or so) or a guest blogger – please send an email to  info@griefproject.org – we would be delighted to have you join us.